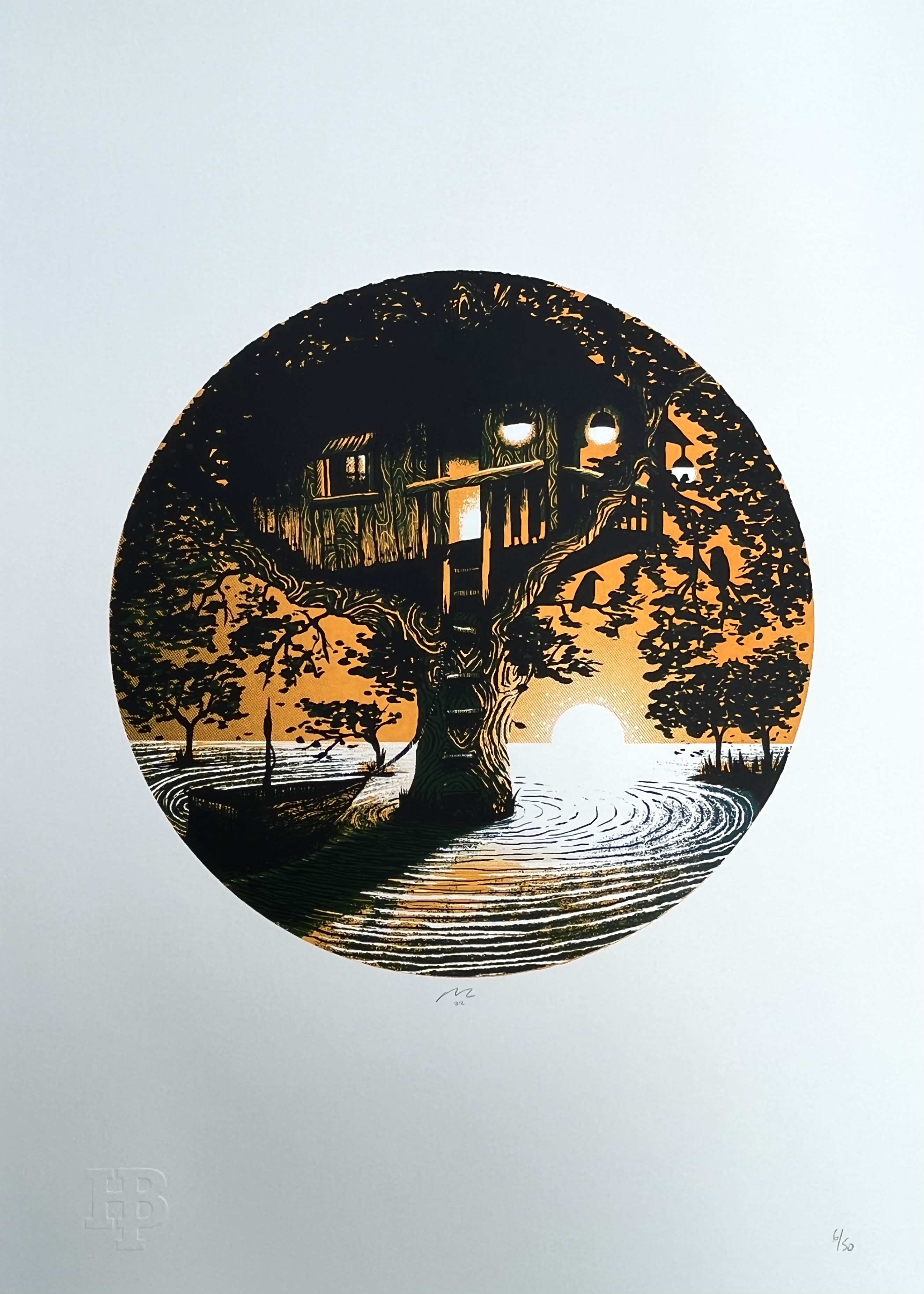 NICK RHODES
Artist: Nick Rhodes
'BIRD HOUSE'
3 Colour screenprint
Size: 35cm x 50cm
An edition of 50 hand-pulled prints exclusively designed to support Hot Bed Press.
Nick Rhodes is a well-known Graphic Designer & Illustrator based in Preston, Lancashire. Going under the name of Switch Open he has designed and printed official gig posters for the likes of Richard Hawley, Arctic Monkeys, Fleet Foxes and many more.
Nick designed this Bird House print specially for Hot Bed Press. It reflects Nick's commitment and passion for nature.
As Nick puts it: "I consider it my job as an artist to look at the world and report back with visual inspiration."