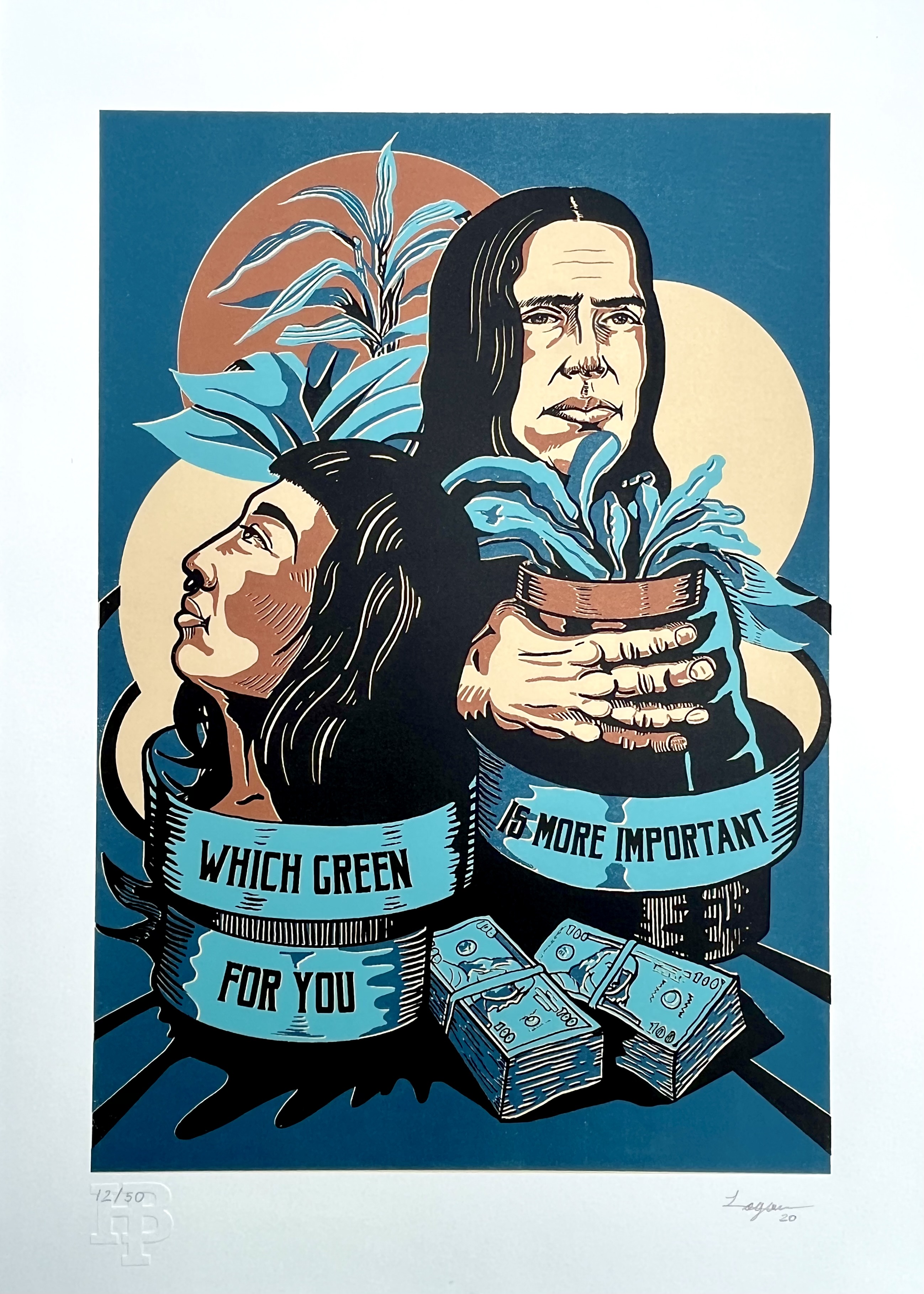 Artist: Raul Gutierrez
'WHICH GREEN IS MORE IMPORTANT FOR YOU'
5 colour screenprint
Size: 35cm x 50cm
An edition of 50 hand-pulled prints exclusively designed to support Hot Bed Press.
"With this print, I intend to open the floor to one question: Which green is more important for you?
I believe we must act now, both as individuals and as a collective force to save our planet and demand a sustainable urgent change from an economic and governance standpoint around the world. We are running out of time to reduce our CO2 emissions before it's too late and an irreversible climate catastrophe occurs."