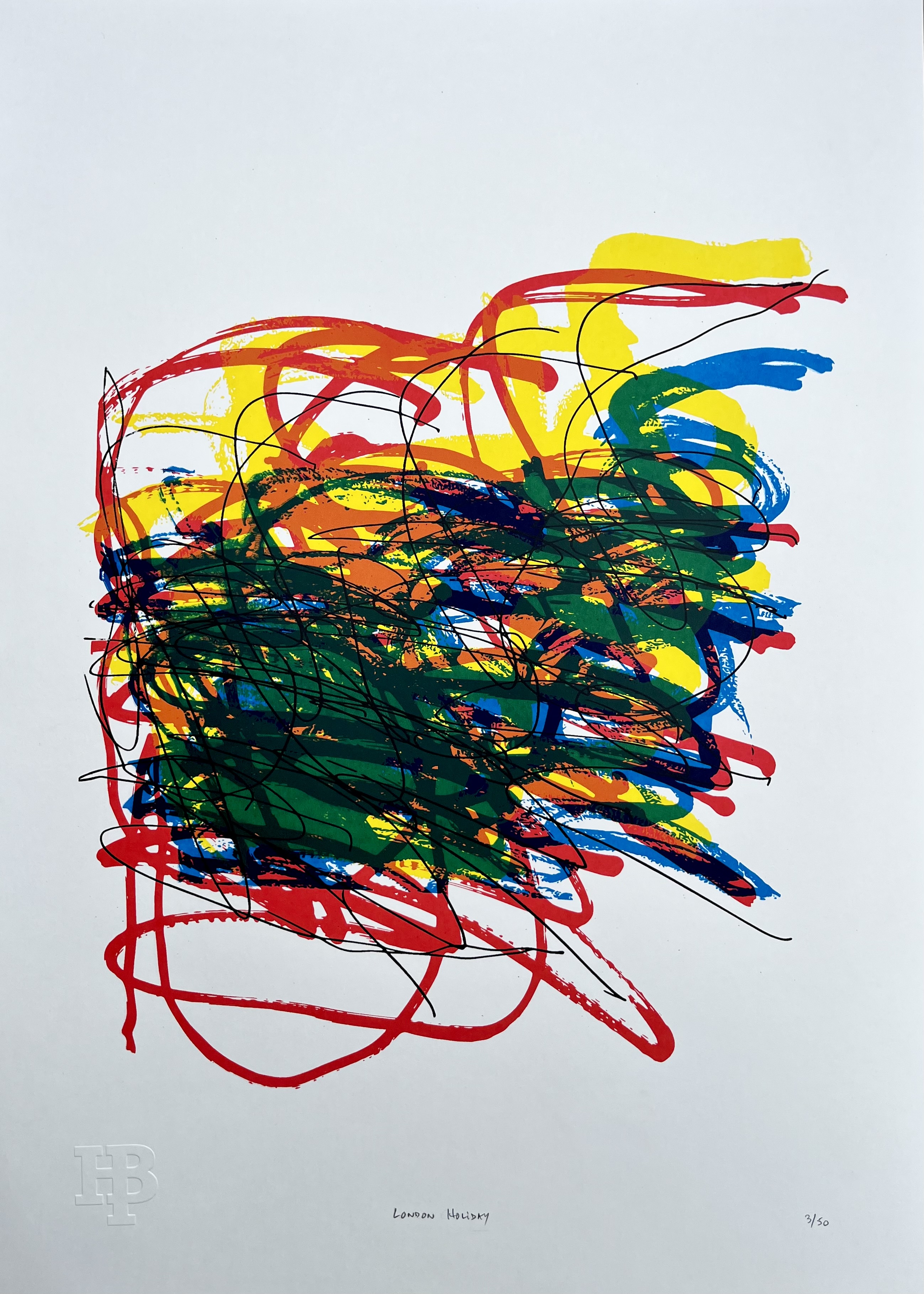 Artist: Michael Beard
'London Holiday #1 - #5'
5 colour screenprint
Size: 35cm x 50cm
5 editions of hand-pulled prints exclusively designed to support Hot Bed Press.
[Each edition in a limited set of 10 prints only!]
Venture Arts Artist, Michael Beard explored mark making and layering through screenprint and created a series of vibrant prints as a result of his month-long residency at Hot Bed Press in October 2022.
We liked them so much that we invited Micheal to be part of our Hot Bed Editions to be shown alongside other established artists.
This edition was printed at Hot Bed Press (by Jacenta Sellars, Art Tutor and Cultural Enrichment Coordinator at Venture Arts) in sets of 10 prints, each set using a variation of colours, order of screens and mark making. Creating these 5 different sets.
These prints are unsigned. Michael does not sign his work as he prefers the images to stand alone.