You will move on to be shown different techniques for creating positives and making stencils, such as mark resist film and frisk stencils allowing you to experiment, vary your ideas and approach to screenprint.
You will also be shown mono-screenprinting, and reduction screenprinting and at the end of the weekend you will see the endless possibilities of screenprint.
Course tutor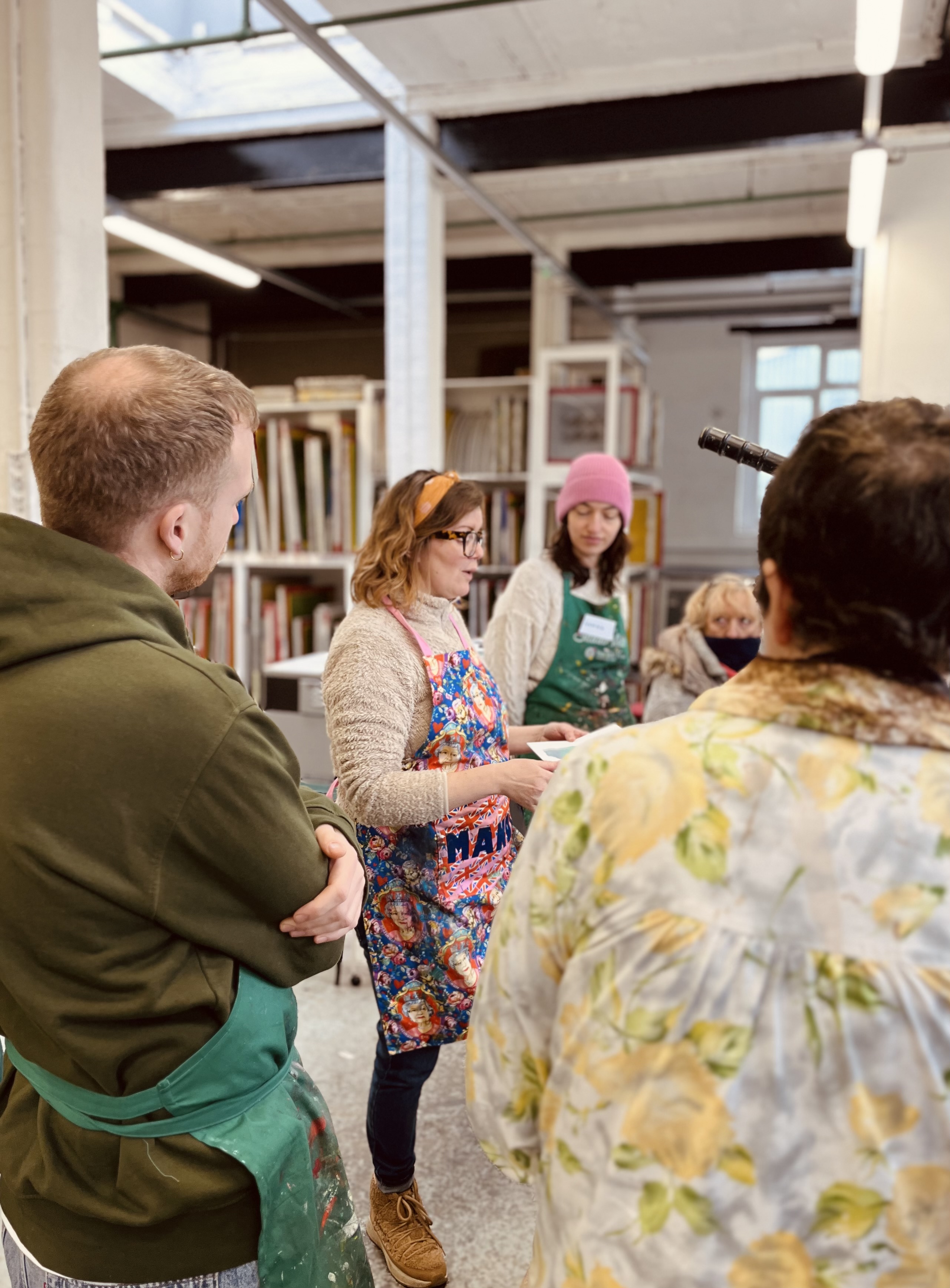 Mandy Tolley
Mandy has been teaching with us for 13 years. Her work mixes screenprint and embroidery and a love of cats and contemporary kitsch. Mandy is also Technician at Manchester School of Art.